Heraklio beaches
---
---
Goúves or Kato gouves  (Greek: Γούβες) is a town and former municipality in the Heraklion regional unit, Crete, Greece. Since the 2011, local government reform it is part of the municipality Hersonissos, of which it is a municipal unit.It lies a few kilometers east of Heraklion.
Goúvesor kato gouves proper is often confused with its busy summer resort, Kátó Goúves. Besides this well developed tourist resort with long sandy beaches, the area has some traditional villages and archaeological sites and Eileithyia caves. West of Goúves are the tourist resorts of Kokkíni Háni (also spelled Háni Kokkíni) and Amnísos, both with similar attractions, and, to the east, Crete's largest resort, Hersonisos.
Goúves proper is located about 20 km (12 mi) east of Heraklion. Kátó Goúves, just a couple km north of the village, with its long sandy beach, is the summer resort. There is a variety of accommodation, from large hotels to boarding houses and self-catering apartments, and there are many restaurants, bars, nightclubs, and shops.
---
---
Anissaras
is located 25 km east of Heraklion and 1 km west of Hersonissos. The area of Anissaras is part of the unique stretch of Cretan coastline from
Kokkini Hani to Malia.
Anissaras is neither a village nor a town – it's a place – a large, hilly area which springs up just outside of Hersonissos, a stone's throw away. But the difference between the two is like night and day. Actually, some people refer to it as Hersonissos' high-class suburb.
There are no bars, no nightlife – outside of the hotels in Anissaras, which are mostly upscale and self-contained. However, there are a few smaller hotels and several tourist apartments in the area. All in all, it is a place for a quieter vacation, yet close to the Hersonissos hot spots.
---
---
Analipsis is roughly 24 kilometres east of Heraklion, shortly after Gouves and before Anissaras. It is also known as Analipsis Hersonissou, as it is very close to the seaside resort of Hersonissos.
Analipsis is built along a long road, running over a kilometre from the old Heraklion - Agios Nikolaos National Road down to the beach.
---
---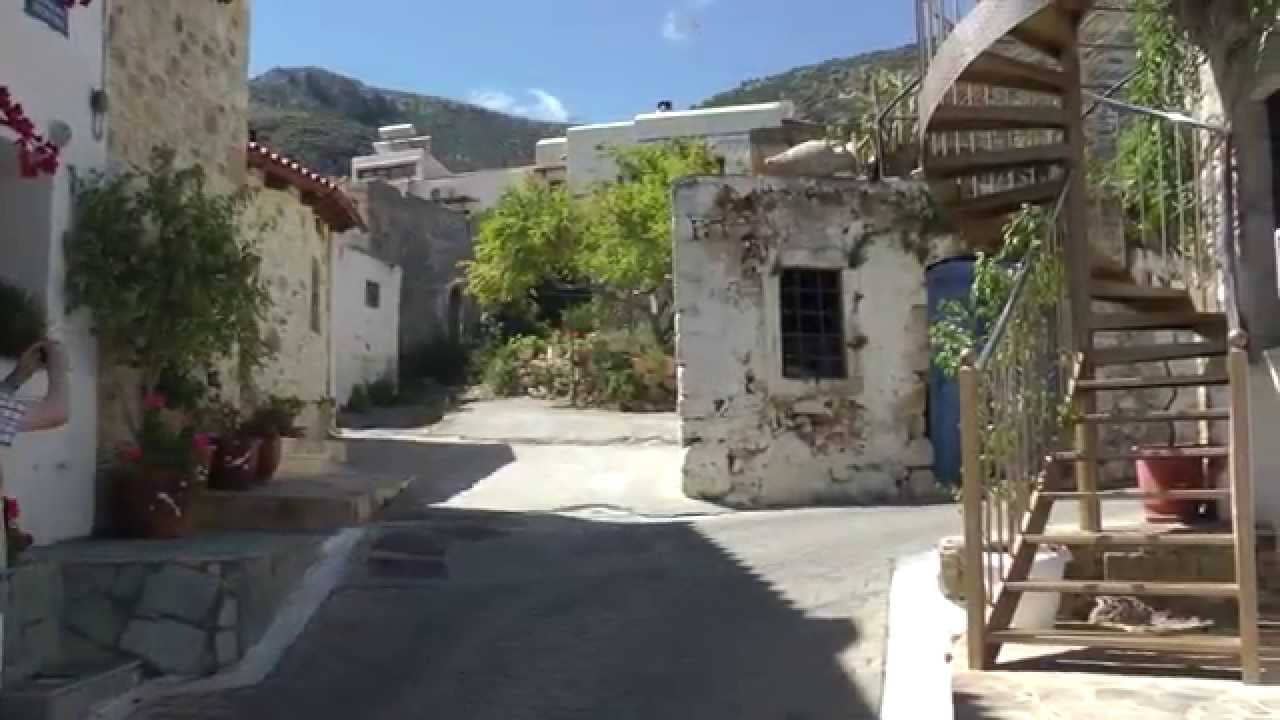 Piskopiano is one of three "traditional" villages that almost run into each other, set in the hillside above manic Hersonissos. 
Although much quieter than
Hersonissos, Piskopiano
is still a popular tourist destination. It attracts, on the whole, a slightly older clientele who have the option of venturing down to bustling Hersonissos if they so wish.
Piskopiano
has plenty of tavernas, both on the main road up and the road through the village, to keep anyone going for a fortnight, as well as a few mini markets and tourist shops.
The main road through the village is attractively cobbled and overall, it is a pretty place with plenty of old, authentic buildings mingling amongst the plethora of apartment blocks. Even the purpose built accommodation does not intrude and is mainly neatly painted two storey buildings.
The village seems to have very limited parking but most accommodation have their own private parking.
---
---
Stalida (Greek: Σταλίδα, older form Stalis) is a village that lies between Malia and Hersonissos on the north coast of Crete, Greece. It is a lively resort, attracting tourists from many European countries. It has a long, sandy beach and a variety of bars and tavernas. Popular with families, it is 30 km from Nikos Kazantsakis airport in Heraklion.
Quieter than the neighbouring resorts of Malia and Hersonissos, Stalis has a more relaxed atmosphere and still has a wide array of bars and restaurants
---
---