Rent a car at Heraklio Crete by OKay.
A car rental company  located  in Heraklion,(the capital of Crete)  and  deal with tourist since 1992. OKay rent a car cars company in Heraklio offers excellent and economy car hire service in Heraklio with quality  holiday  autos  and low cost car hire rates in Heraklio Crete for business renting cars ,while having  summer holidays and winter holidays in the city of Heraklion Crete.
The island of Crete extends 260 km from east to west, is 60 km at its widest point and narrows to as little as 12 km near Ierapetra. Crete covers an area of 8,336 km2 (3,219 sq mi), with a coastline of 1,046 km facing to the north the Sea of Crete and the Aegean to the south, the Mediterranean Coast of Africa.
Heraklion has  the major airport in  Crete.The Nikos Kazantzakis international Heraklio airport Crete  named after Nikos Kazantzakis a great author who was borned in Heraklio Crete . At Heraklion  airport  Crete are landed every day a lot of planes and a lot of passenger are coming to Crete and  for vacation or for holidays.
The town of Iraklio  is 5 kilometers away from the airport  of Heraklion , therefore it is an ideal place for renting your economy  holidays auto and start your tour from Heraklion and around the island to discover and explore the magnificent of Crete with your cheap and safe car hire car rented at Heraklio .
Okay rent a car in Heraklio  offers value for money car rental  rates  for your trip in Crete with discount cars prices  for summer and winter holidays at Crete.
Book your  rental cars  services at Okay car rental in Heraklio Crete and your vehicle can be delivered directly to Heraklion airport or Heraklion  port at the time of your arrival to Crete.
Alternatively, you can choose to pick up the vehicle from any apartments or at your hotel in Heraklion downtown to make your city tour to Heraklio Crete or move around anywhere in central Crete and visit many Cretan beautiful villages and the gorgeous beaches of the island.
Book online through our secure online system your next rental car in Heraklio Crete Greece. We offer free delivery and pick up service for Heraklion car hire with budget prices.
 At OKay car rental at Heraklio, we offer great prices on all car types such as: economy cars, family cars, jeeps, cabriolet, mini-vans, automatic cars, SUV, diesel. With a multilingual call center open 7 days a week, 24 hours a day we assure you the best car rental service in Heraklio Crete.
---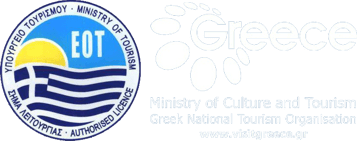 Approved by the Ministry of Tourism
and the Greek National Tourism Organization
---
Excursions on Crete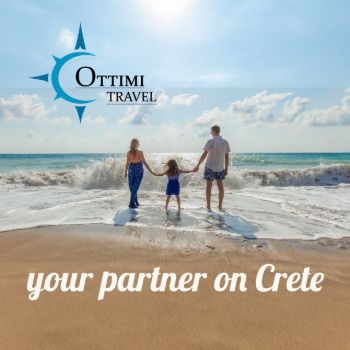 Reserve your bus tours around the island of Crete, your cruise to Santorini with confidence.We are a local travel agency with over 30 years of experience in the section of tourism.Our goal is to show you breathtaking views,to visit with you picturesque villages,to chill out with you at the long sandy beaches, and make you feel the Cretan hospitality. No matter if you are  adventure type or culture type or shoppingmaniac type, we have the right trip for you at the most competitive prices.