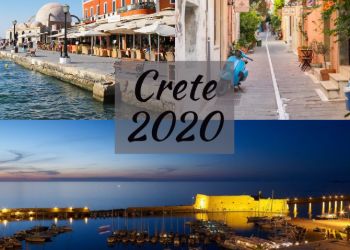 Visiting Crete in summer 2020: Why? 
Located in the south, Crete is the biggest island of Greece, offering experiences for everyone, adults, children, nature lovers and adventurers etc. It consists of 4 prefectures offering different things to see. Starting from the west it's Chania, Rethymno, Heraklion and Lassithi. In each prefecture you will find beaches, mountains, archaeological places, charming inland with picturesque villages, delicious food, hospitality and tradition. 
Hospitality is the main characteristic that the Cretans are known for. In Greek it is called philoxenia and its literal translation is "friend to the stranger". It has its roots in the ancient Greece where the host was dutifully bound to offer hospitality, food, drink and a bath to the guest and the guest in his turn had to be polite, courteous and not burdensome. The protector of the guests/strangers was Xenios Zeus as xenios – xenos means stranger in Greek. 
If your wish is to travel the world Crete is a great place to start. You can find your little Venice in Rethymno while wandering in its alleys, the Fijis while swimming in Vai Beach which is filled with palm trees or the Maldives while walking in the pink sanded Elafonisi Beach or the Everest while visiting Psiloreitis – one of the highest mountains in Greece. In any case, everything you ask for you have it.
Things that you will definitely need during your stay: SUNSCREEN, trainers, hats and reusable water bottles. A safe place to visit, with fewer people compared to big cities like Athens and a lot of adventures to offer. Enjoy your stay!