Car rental at Heraklion airport Crete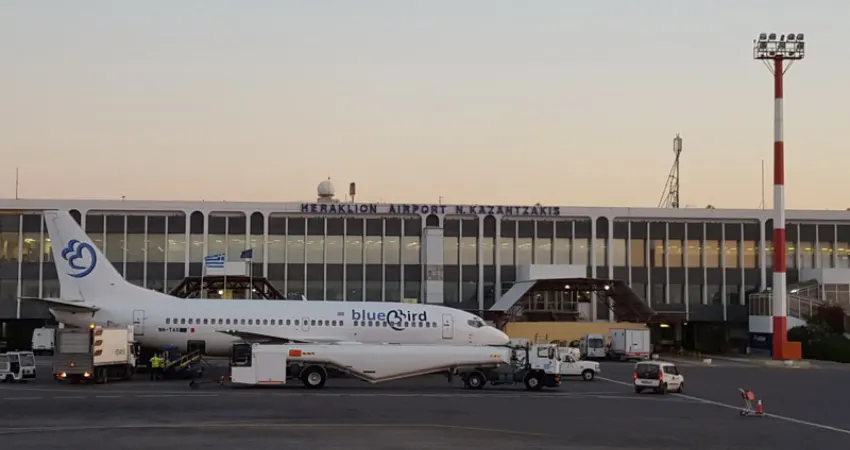 The best place to pick up the rental car is at Heraklion Airport Crete.
It is located approximately in the middle of the northern road and you can easily reach all areas of Crete. In 10 minutes you are in the centre of Heraklion, in about 50 minutes you are in the city of Ag. Nikolaou in about an hour in the city of Rethymnon, in 90 minutes in the popular Matala.
Crete is a magical place !! An entire country on an island.
Monuments, beaches, traditional villages, cities, gorges, caves, walking trails and much more are waiting for you to discover.
Wander fearlessly and communicate with the locals. Find out why they say: It takes you years to discover Greece and just a moment to fall in love with it !! So take your rental car directly to Heraklion airport and start the discovery of Crete.


Cars for rent at Heraklion airport

You can choose from different categories of cars, including economy cars (small, practical and easy to park), standard cars (big and comfortable – perfect for family holidays and long-distance driving), SUV cars (enjoy your adventure in a rugged 4x4 or SUV), automatic, diesel, 7 seater, 9 seaters, and prestige cars. 




Economy cars for rent at Heraklion airport,

Cabriolets for rent at Heraklion airport,

Buses for rent 7-9 seats at Heraklion airport,

Off-road jeep rental at Heraklion airport,

SUV rental at Heraklion airport,

Rent Medium at Heraklion airport,

Diesel rental at Heraklion airport,

Automatic-Cars rental at Heraklion airport.
Car rental at Chania airport



For those of you who will choose Western Crete for your vacation, The best option to pick up your rental car is the airport of Chania.
Chania is a more remote area, for example, to reach Heraklion you need 2 hours of driving, for Knossos you need 2 hours and 30 minutes of driving, for Agios Nikolaos you need 3 hours of driving. But the area of ​​Chania and its beauties will reward you !! Definitely add to your list of options, Falassarna, Elafonissi with pink sand, Balos with its unique and wild beauty, Vouves with the oldest olive tree, over 2500 years old. So take your rental car directly to Chania airport and enjoy your vacation.
Car rental in Kato Gouves Crete
 Our economy car rental was established in Kato Gouves and serves customers since 1992.
It is a local family business from 1992 until today and since 2011 we have expanded our activities in the field of the tourist office. Kato Gouves is a tourist beach resort, near Heraklion airport and is an ideal place to rent a car and start your journeys on Crete.
If you have chosen the area of ​​Gouves for your vacation and you do not want to pick up your rental car at the airport of Heraklion then we can deliver it directly outside your apartment or hotel where you will spend your holidays.

Gouves or Kato Gouves is the ideal area for holidays with your family and your children. It is a small village by the sea with many beach options.
You can do water sports, visit the dinosaur, the dinosaur park that is ideal for younger children, visit the Creta aquarium and take a long walk on the coastal road of Gouves.
Gouves is an area, not very developed (like Hersonissos) but it is the ideal choice for quiet vacations and endless hours on the beach.
Most residents live in Upper Gouves because Kato Gouves consists mostly of hotels and apartments, taverns and shops.
Do not forget to visit the upper Gouves with the picturesque church of Ag. Georgiou in the centre of the square of Upper Gouves and the traditional taverns around.
Cars for rent in Kato Gouves or Gouves
- Economy car rental in Kato Gouves,
- Cabriolets for rent in Kato Gouves,
- Buses for rent 7-9 places in Kato Gouves,
- Off-road jeep rental at Kato Gouves,
- Mid-range-car, car rental in Kato Gouves,
- Diesel car rental in Kato Gouves,
- Automatic-transmission cars, Car rental in Kato Gouves.
For travellers who prefer to make their own itinerary, renting a car is the best way to explore Crete. Many interesting villages and settlements, Cretan beaches (some of them among the best of the world)!!, monuments, archaeological places, picturesque villages, breathtaking views, gorges, caves, cosmopolitan cities and reveal the magnificent of Crete. You might will be more tired but more rewarded too!!
Travelling is an uplifting experience as it changes people's perceptions of life, while at the same time endows each trip with a special meaning and memories that can last for a lifetime. We can provide you with an exceptional travelling experience.
We loved our job and Crete and we prove it !! Our goal is to make not just another customer but another happy customer.
That is why we are next to you from the beginning, giving you instructions, tips and little secrets to discover Crete, but keeping the whole process simple. Keep it simple they say it and we love it!
Your safety is our priority, therefore all of our cars are highly maintained before we deliver it to you.
Our insurance policy
We keep it simple !!
At
Okay rent a car
our prices are final and there are no extra charges. Coverage is unlimited, including glass, mirrors and tires. Theft and fire insurance are also included
All taxes are included. Unlimited kilometres. Child/baby seats and GPS / navigation system for a small fee, we do not need a credit card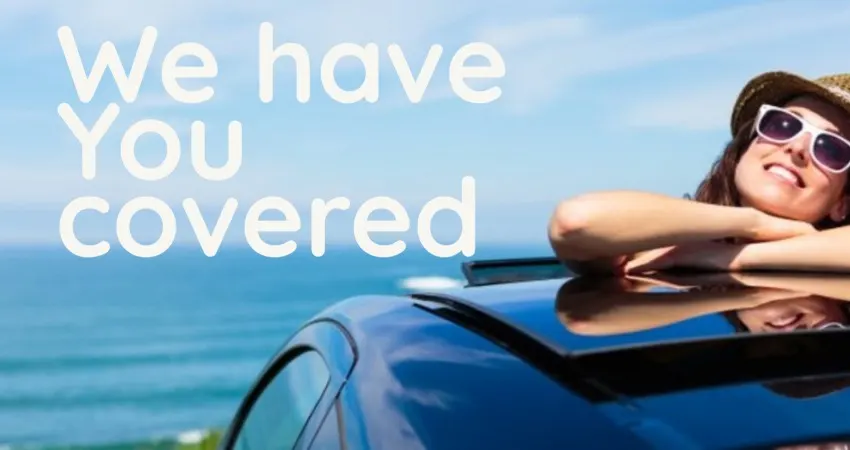 We offer 24/7 Roadside Assistance and Vehicle Replacement in case of an accident or mechanical failure during the rental period, throughout Crete. All local taxes are included. We have all-inclusive prices. Also, we offer you free cancellation of your orders without any hassle and that up to 48 hours before you pick up your reserved vehicle. We always offer a free pick up and drop off.
Wherever you choose to stay and spend your holidays in Crete, we can deliver your rental car. at
Heraklion airport
or 
Chania airport
 or your hotel in Kato Gouves, 
Analipsi
, 
Anissaras,
Kokkini Chani
, Heraklion, Stalida and all the major touristic resorts.  We have a large variety of quality
 economy vehicle
,  to meet every car rental need, from the cheapest car until the most expensive in the most competitive lower car rental price on the Crete market.
Our representative will be there for you, at your disposal right on time and the place you will indicate. We always offer free pickup and delivery.
Book early and earn from the lower car rental rates for early bookings.
Βook now and pay later, block your car and avoid last-minute disappointment.
Contact us now to reserve a vehicle right away and only make payments when you come to pick the car up. You can pay cash or credit card, whatever your choice is. 
 
We will be happy to welcome you, serve you and give you information and ideas for an unforgettable vacation in Crete. We aim to accommodate you completely and we tend to do the best of our efforts to ensure that. We aim to welcome you as a customer and to say goodbye as a friend.