Gouves car rental Crete by Okay rent a car
 Gouves is a touristic resort about 13 kilometers away from Heraklion airport and 7  kilometers away from the famous village of Hersonissos . Its location is ideal to rent your car and start point, for your car rental itineraries to explore the beautiful island of Crete.
 Gouves even if it is a summer touristic resorts is a calm village, where you can enjoy the nice Cretan beaches.
 You can find a lot of Café and restaurant  to savor your dinner next to the sea and luxuriate  in an aperitif watching the beautiful sunset!!
 In Gouves or Kato Gouves are situated Hotels ,villas and camping  for all the type of travelers: Aphrodite beach club, Gouves park water park resort, Marina hotel, the GDM Island, ,Hara ilios, Lyda beach, Blue Aegean, St. Constantin, Kaissa beach, Gouves sea mare,Villa maria, Kallia beach, sweet memory apmnts  and some more.
The old village in Ano Gouves, with the square with the traditional cafes and the narrow streets with the old houses, restored and still unspoiled.
Climb Mount Ederi, its magnificent view and visit the nearby Aposelemis Gorge, a beautiful natural monument. A few kilometers from Ano Gouves is the village Skotino and the cave of Skotinou, one of the largest in Crete. It is rumored to have been the legendary Labyrinth.
 Enjoy the swimming in Gouves, without forgetting the many other options that the nearby beach resorts like Kokkini Hani, Gournes, Analipsi, Anissaras, Hersonissos and others to the east.
  Our main office is located on the main shopping street of Kato Gouves, across hotel Aphrodite beach  club, but also wherever  you will choose to  accommodate and spend  your vacation on Crete, we  can deliver your rented car from Okay rent a car, as well as  at Heraklio and Chania airport and all the major touristic resorts.
  Choose your rental car in kato Gouves  
Our car rental fleet on Crete comprises :
Economy cars, SUV, jeeps off road, family full - sized cars, convertible cars, mini buses for 6 till 9 persons, automatic cars, diesel, mini cars.
A  multilingual call center open 7 days a week, 24 hours a day will assure you the best car rental service in Gouves Crete.
 Choose  the vehicle you desire to hire in Gouves Crete,  from our OKay rent a car  auto fleet, benefit from our free delivery/pick up, services on top locations on Crete, make your request or grab one from our special offers on rental autos and let the rest on us.!!
---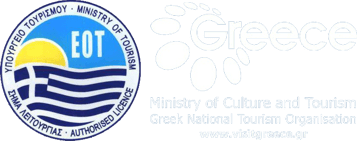 Approved by the Ministry of Tourism
  and the Greek National Tourism Organization
---
Cars for rent in kato Gouves
Economy cars : Peugeot, Hyundai, Fiat
SUV : Nissan

Jeeps off road : Suzuki

Family full - sized cars : Hyundai, Nisan, Peugeot

Convertible cars : Peugeot, Audi, Fiat

Mini vans for 6 till 9 persons : Nissan, Hyundai, Fiat
Automatic cars : Nissan, Hyundai, Peugeot, Fiat
Diesel autos : Peugeot, Kia
You can choose one of our cars for rent in kato Gouves.
Excursions on Crete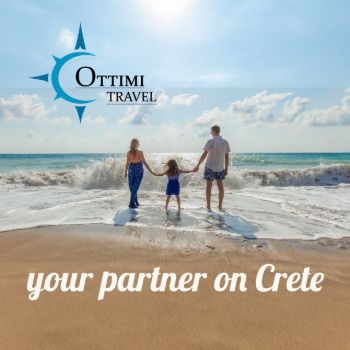 Reserve your bus tours around the island of Crete, your cruise to Santorini with confidence.We are a local travel agency with over 30 years of experience in the section of tourism.Our goal is to show you breathtaking views,to visit with you picturesque villages,to chill out with you at the long sandy beaches, and make you feel the Cretan hospitality. No matter if you are  adventure type or culture type or shoppingmaniac type, we have the right trip for you at the most competitive prices.