Heraklion has  got the major airport in  Crete. Nikos Kazantzakis international Heraklio airport Crete  named after Nikos Kazantzakis a great author who was borned in Heraklio Crete near the municipality of Nea Alikarnassos. It is a shared civil/military facility.
 At Heraklion  airport  Crete are landed every day a lot of planes and a lot of passenger are coming to Crete and  for vacation . 
 The town of Iraklio  is only 5 kilometers !!!!away from the airport  of Heraklion , therefore it is an ideal place for renting your economy  holidays auto and start your tour from Heraklion airport at Crete ,around the island to discover and explore the magnificent of Crete with your cheap and safe car hire car rented at Heraklio airport from Okay rent a car.
 A lot of places worth to be visited in Heraklion: Koules the castle at the port, St.Marcus Basilic, The cathedral of Ag.Minas, St.Titos church, the famous lion square a meeting point for young (and not so young) people, the archeological museum, the historical museum, the museum of national histoty, the rakadika:a small neighborhood in the heart of Heraklion, where you can taste the cretan recipes, the market of Heraklion which operate every day except Sundays.
  A lot of hotels are located in Herakion, for those who will decide to spend one or more nights in the city:Castello hotel, Atlantis hotel, Megaron, Astoria hotel, Olympic hotel, El Greco, Irini hotel, Marin hotel, Lato boutique hotel and many more.
  You can  benefit from our delivery/pick up  free travel services on top locations on Crete,  as well as at Heraklio hotels .
  Cause of its location Heraklion Airport Crete Greece, the airport also serves
Agios Nikolaos, Malia, Hersonissos, Stalis, Elounda, Gouves, Κokkini chani, Analipsi, Anissaras,
and other popular resorts of east or central Crete, which can be reached easily via the national road that runs along the north coast of the island and lies at a distance of just a few hundred meters away from the 
Heraklio airport at Crete.
 Car rental car models
  In case you will  decide to rent a car direct from the airport Just ,choose  the vehicle you desire to  rent on Crete,  from our  auto fleet   that comprises :
  Economy cars, SUV, jeeps off road, family full-sized cars, convertible cars, mini buses for 6 till 9 persons, automatic cars, SUV, diesel, mini cars.
  A  multilingual call center open 7 days a week, 24 hours a day will  assure you the best car rental  service on Crete. 
Benefit from our free delivery/pick up services at Heraklion airport  Crete, make your  request or grab  one  from OKay rent a car  special offers on  rental autos and let the rest on us. !!!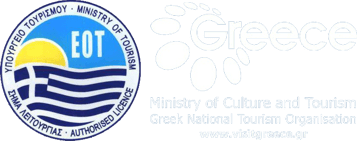 Approved by the Ministry of Tourism
and the Greek National Tourism Organization
---
Cars for rent at Heraklion airport
Economy cars : Peugeot, Hyundai, Fiat
SUV : Nissan
Jeeps off road : Suzuki
Family full - sized cars : Hyundai, Nisan, Peugeot
Convertible cars : Peugeot, Audi, Fiat
Mini vans for 6 till 9 persons : Nissan, Hyundai, Fiat
Automatic cars : Nissan, Hyundai, Peugeot, Fiat
Diesel autos : Peugeot, Kia
You can choose one of our cars for rent and pick it up at Heraklion airport.
Excursions on Crete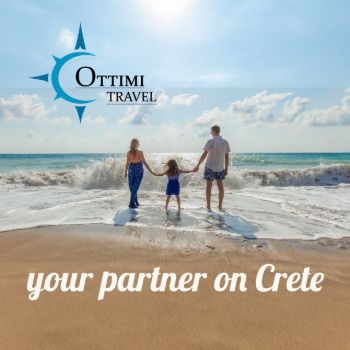 Reserve your bus tours around the island of Crete, your cruise to Santorini with confidence.We are a local travel agency with over 30 years of experience in the section of tourism.Our goal is to show you breathtaking views,to visit with you picturesque villages,to chill out with you at the long sandy beaches, and make you feel the Cretan hospitality. No matter if you are  adventure type or culture type or shoppingmaniac type, we have the right trip for you at the most competitive prices.