Economy car hire at Heraklion airport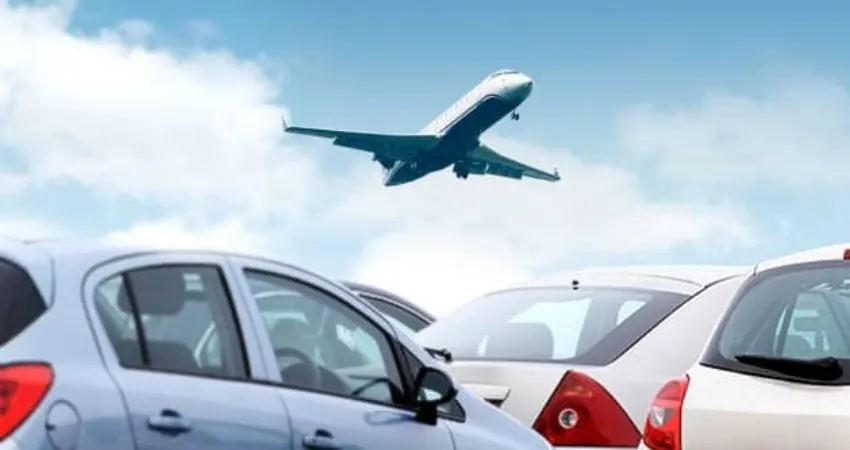 To hire a car at Heraklion airport is the best way to explore Crete, for travellers who prefer to make their own itinerary. Our local car rental agency at Heraklion airport offers affordable and valuable auto rental services to all types of travellers.

Many interesting villages and settlements, Cretan beaches (some of them among the best of the world)!!, monuments, archaeological places, picturesque villages, breathtaking views, gorges, caves, cosmopolitan cities and reveal the magnificent of Crete. You might will be more tired but more rewarded too!!

You can collect the vehicle directly at Heraklion airport ( HER) so you can get on the road at once. Alternatively, if you are arriving by boat at Heraklion port, your rental car can be brought to you when you disembark. Also, you can collect the hired vehicle directly outside of your hotel or apartment in Heraklio centre, or the nearby Heraklion places.

Choose from luxury or economic packages and enjoy a car from our quality auto fleet, all protected by fully comprehensive insurance policies and equipped with different amenities to help make your trip more comfortable.

We provide you SUV, Jeeps off-road, cabriolets, medium-cars, full-size cars, soft-top cars, diesel, economy cars, automatic cars. You can easily book a vehicle online using our website, or by calling us at (+30) 6970980918. (What's app & Viber).
Where is the Heraklion airport?
Heraklion
has got the major airport in Crete. Nikos Kazantzakis International Heraklion
airport Crete
is named after Nikos Kazantzakis a great author who was born in Heraklio Crete near the municipality of Nea Alikarnassos. It is a shared civil/military facility.
 At Heraklion airport, Crete are landed every day a lot of planes and a lot of passengers are coming to Crete for vacation. 
 The town of Iraklio is only 5 kilometres!!!! away from the airport of Heraklion, therefore it is an ideal place for hiring your economy holidays auto and starts your tour from Heraklion airport at Crete, around the island to discover and explore the magnificent of Crete with your cheap and safe car hire car rented at Heraklio airport from Okay rent a car.
 A lot of places worth to be visited in Heraklion with your hired vehicle: Koules the castle at the port, St.Marcus Basilic, The cathedral of Ag.Minas, St.Titos church, the famous lion square a meeting point for young (and not so young) people, the archaeological museum, the historical museum, the museum of national history, the rakadika : a small neighbourhood in the heart of Heraklion, where you can taste the Cretan recipes, the market of Heraklion which operate every day except Sundays. A place to meet the locals.
  A lot of hotels are located in Iraklion, for those who will decide to spend one or more nights in the city: Castello hotel, Atlantis hotel, Megaron, Astoria hotel, Olympic hotel, El Greco, Irini hotel, Marin hotel, Lato boutique hotel and many more.
  You can benefit from our delivery/pick up free travel services on top locations on Crete,  as well as at Iraklion hotels.
  Cause of its location Heraklion Airport Crete Greece, the airport also serves
Agios Nikolaos, Malia, Hersonissos, Stalis, Elounda, Gouves, Κokkini Chani, Analipsi, Anissaras,
and other popular resorts of east or central Crete, which can be reached easily via the national road that runs along the north coast of the island and lies at a distance of just a few hundred meters away from the Heraklion airport at Crete.
Our car rental insurance policy
We keep it simple !!

Our prices are final and there are no extra charges
Coverage is unlimited, including glass, mirrors and tires
Theft and fire insurance are also included
All taxes are included
Unlimited kilometres
Child/baby seats and GPS / navigation system for a small fee
We offer 24/7 Roadside Assistance and Vehicle Replacement in case of an accident or mechanical failure during the rental period, throughout Crete.
Fully comprehensive insurance is included in the price for a completely worry-free drive.
Get the peace of mind experience on Crete, you deserve through our hassle-free services. Travelling is an uplifting experience as it changes people's perceptions of life, while at the same time endows each trip with a special meaning and memories that can last for a lifetime. We can provide you with an exceptional travelling experience.
Looking to rent for a small or medium economy car rental or something a little larger to fit all the family?
Looking to collect the rented car directly at Heraklion-airport?
At Okay rentals, we have a great range of comfortable rental vehicles to choose from. Browse our fleet range now and rent a vehicle online today. Go ahead and book your hire car today, you don't have to worry about paying for it until later. Take advantage of our free cancellation service, which lets you cancel your booking up to 48 hours prior to pick up without any fees. Secure your booking at a great price today (all insurances included in the price).
 Car models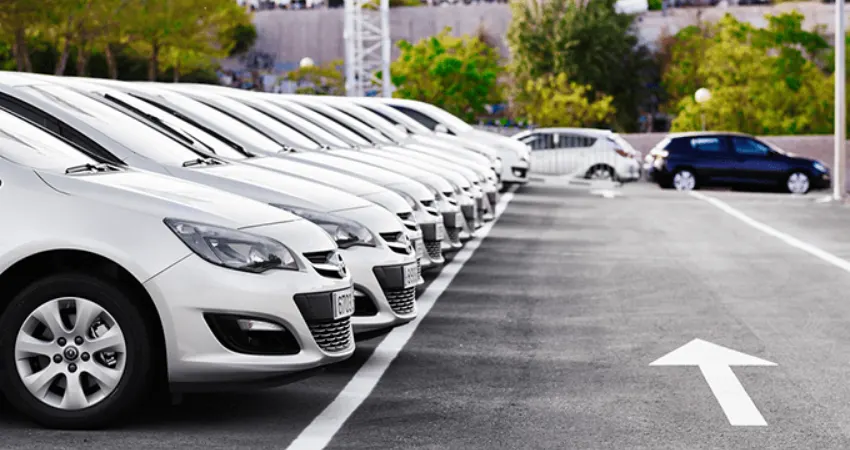 In case you will decide to collect your car directly from the airport Just, choose  the vehicle you desire to  rent on Crete,  from our 
auto fleet 
 that comprises :
  Economy cars, SUV, jeeps off-road, family full-sized cars, convertible cars, minibuses for 6 to 9 persons, automatic cars, LPG, diesel, mini cars.
  Our local car rental agency is open 7 days a week, 24 hours a day will assure you the best car rental service on Crete. 
Benefit from our free delivery/pick up services at Heraklion airport  Crete, make your request or grab one from OKay rent a car special offers on rental autos and let the rest on us. !!!
We have a large variety of quality economy vehicles to hire, which meet every car rental need, from the cheapest car until the most expensive in the most competitive lower car rental price on the Crete market.
Available cars for rent in ​​
Heraklion airport
Cheap car rental in ​​Heraklion-airport
Cabriolets for rent in Heraklion-airport
Buses for rent 7-9 places in ​​Heraklion-airport
SUV rental in ​​Heraklion-airport
Mid-range car rental in ​​Heraklion-airport
Diesel car rental in Heraklion-airport
Automatic-transmission-car rental in ​​
Heraklion-airport
Book with our car rental your car at Heraklion-airport, Crete, Greece.
Book early and earn from the lower car rental rates for early bookings.
Book with confidence because :
✅ we don't need a credit card, ✅ we have a free cancellation policy, ✅ we don't keep deposit, ✅ we have all-inclusive prices, ✅ all local taxes are included, ✅ book now and pay later, block your car and avoid last-minute disappointment.
Fully comprehensive insurance is included in the price for a completely worry-free drive.
Wherever you will choose to accommodate and spend your vacation in Crete, we can deliver your rented car as well as at Heraklion port and Heraklion-airport, Heraklion-city, Heraklion nearby places and all the major touristic resorts. We always offer, free pick up and drop off.
How to rent a vehicle at Heraklion-airport?
Do I need a driver-licence to hire a car at Heraklion-airport?
All drivers must present a full valid driving licence and a valid identity card or passport. All drivers must have held their full licence for a minimum of 1 year. Renters carrying a driving licence from an EU member state or Switzerland do not require an International Driving Permit. For all other countries, a valid International Driving Permit is required along with the national driving licence. Renters are advised to check whether local authorities require foreign drivers to present an International Driving Permit to avoid the risk of potential fines. Renters with licences from countries that are not part of the International Driving Permit Agreement should carry a certified translation. Please note that we reserve the right to request additional ID or conduct further identification checks if needed which may include an identity check with an external organisation.
Upon the United Kingdom leaving the European Union (EU) the requirements for UK driving licence holders driving in EU member states may change. Please check the requirements before travelling. Government advice may be found at https://www.gov.uk/driving-abroad.
How old do I have to be to rent a car at Heraklion-airport?

The driver must be 21 years old with at least 1 year of driving for categories A1, B1, and C. For the other categories, it is 23 and 25 years. 
Can I add a second driver?
Additional drivers must meet all renter requirements. Additional drivers can be added to the contract at any time
Where do I collect my hired car at Heraklion-airport?
Right outside of the arrival hall!
Do I have to pay in advance to rent a car at Heraklion-airport?
No, you can book today and pay with your arrival at Heraklion Airport.
My plans have been changed or cancelled. What can I do? Will I pay extra money?
In every one of these cases,  you have to inform us by email or phone to reconfirm the availability of your reservation or cancel it. We don't ask for any cancellation fees.
My plane will be landed late at Heraklion-airport
No problem! We don't ask for late arrival extra charges. We offer free Pick-up and Return Car Services from Heraklion Airport on a 24H basis.
Fuel policy
A fair fuel policy (also known as full-to-full or same-to-same) means you'll only pay for the fuel you use. When you rent your car from our car rental directly at Heraklion airport, usually it comes with ¼ full tank and that's mean you have to drop it off the same. 200 meters from Heraklion-airport there are 2 petrol stations, to refuel your rented car.
When is the best time to hire a car at Heraklion-airport?
When it comes to booking your rental car, is it best to book early or leave it late? It's an age-old question for all the customers. Leaving booking to the last minute can save money, but it also limits choice. Families after a specific car type in peak periods when demand is higher, for example, are better to book a car in advance. Early bookers will have a lot more choice, and you may be able to take advantage of cheaper prices while travel feels uncertain. Of course, keep in mind that your holiday may not go ahead if the situation hasn't improved by the time your departure date rolls around. At Okay rent a car, you don't have to worry as we offer a free cancellation policy. "At non-peak times when there is good availability, prices can get cheaper the closer you get to the start date of the rental. However, if you leave it too late you can miss out". "My advice is always to book if you are happy with the price." For peak travel times, the cheapest average time to the book varies across the year. For example, booking five weeks before Easter can lead to finding the cheapest deal, while the cheapest time to book for October half term is five-six weeks in advance, respectively.
For peak times such as school holidays, it's best to book in advance. If you need to hire within a school holiday period you need to be booking several months in advance to get the best deal. So, don't wait anymore, Take one of our early bookings offers and start to plan your holidays in Crete.

Is it easy to drive on Crete? 
Driving on the island of Crete is relatively easy, as main roads and highways connect all towns and cities. However, some tourists have reported the Greek signs to be difficult to read, and that the highways are not well marked. Signs are written in English as well, but not posted always where you need them to be.
If you are lost in Crete, simply ask one of the locals to help you. They are generally very friendly and more than willing to offer their assistance. 
The exit road from the airport is Makariou, and this road leads to the National Highway, which follows the north coast of Crete.
Fuel stations are available along all major roads, but be aware that they may close at 21:00.
Mostly fuel attendants service them. Nearby the airport there are the fuel companies of EKO, BP, Mobil and Shell.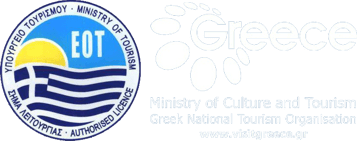 Approved by the Ministry of Tourism
and the Greek National Tourism Organization



---