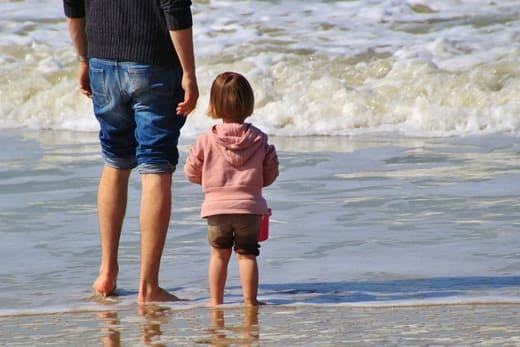 Travelling with Kids to Crete
The incredible island of Crete has so much to offer to travel families and it is often voted one of the most popular and safe destinations for family holidays. Crete has plenty of beaches to choose from, from sugar-fine sand to pebbles, and hidden coves to public stretches. Add to this coral-blue waters aglimmer with sunken ships to snorkel, and fun boat trips to be had. Crete is the biggest island of Greece known for its rich culture and amazing scenery. You will discover stunning sunny beaches with crystal clear waters, rocky coves in idyllic landscapes, endless groves, delicious food and of course, the unsurpassed Cretan hospitality.
Hikes, Bikes & Horses
 Apart from the more strenuous gorge and mountain walks, such as the Samaria Gorge, there are numerous options to suit the family. The same goes for cycling, while most horse-riding outfits are excellent at tailoring sessions to all ages.  
For more information, you can visit: https://www.ottimitravel.com/
Museums & Attractions
Dinosauria Park
Dinosauria Park offers the chance to experience a unique, prehistoric family adventure! A huge selection of model dinosaurs from all periods of the Mesozoic era are on display as well as other prehistoric animals; it really is a one-of-a-kind destination. Wander through the huge space (2500 m2) and marvel at a large number of exhibits, including amphibious dinosaurs. Be aware, the dinosaurs move and make noises! Children can learn about the lives of dinosaurs through interactive displays and educational games. There is also the opportunity to excavate fossils!
Cretan caves
  Another adventurous activity you can do with your kids is to explore the many mountainous caves that are of both an archaeological and folkloric interest.
Dikteon Cave, one of the most important caves of Crete, is situated on the slope of the mountain range Dikti in Eastern Crete. The cave is full of stalagmites and stalactites and is also an important habitat rich with fauna; at the entrance, you'll see wild pigeons and other birds while the cave itself is home to the vampire Mediterranean Ear Bat and other arthropods.
  According to legend, Zeus was born and raised by the goat Amaltheia here. Another version of the myth says that Dikteon Andron was the place where Zeus carried Europe after he kidnapped her from Foiniki.
 Another popular cave to visit is Sfentoni in Zoniana village. It is easily accessible, with stalactites and stalagmites of different colours and shapes decorating the cave's chambers.
 Visit the Minoan Palace of Knossos
Travel back in time to ancient Crete of the Bronze Age at the archaeological site of Knossos. The beautiful Knossos Palace is located near Heraklion and it is the most important archaeological finding in Crete. Knossos is connected with great legends such as the story of Daedalus and Icarus, the fearsome Minotaur, and the love story of Theseus and Ariadne.
You can explore the ancient palace on a tour or go by yourself. The site is open from April until October, every day from 8am to 7.30pm. The entrance price is 6,00€ for adults and 3,00€ for kids. Don't forget to bring water, hats and sunscreen as the sun can be strong.
Head to Iraklio's Natural History Museum, where the Discovery Centre is crammed with interactive features. And the Cretaquarium where youngsters will love the shark tank, jellyfish tank and hands-on pool.
Hire a Car and explore
Crete is stunning and with great roads, it's a very easy island to explore. From Heraklion you can head east, west or south - it doesn't matter what direction you choose as each is equally beautiful.
If you are driving be warned -  while driving around most of Crete is easy thanks to great roads, driving through Heraklion, even in winter when it's quiet. The inner city is filled with small narrow lanes where the only rule seems to be 'anything goes'.
Short drive west of Heraklion is some of the most stunning coastlines on the northern coast. Just drive to the waterfront in Heraklion and follow the coastal road to the west. The road takes you over an amazing headland overlooking Heraklion before winding through bays, beaches, tourist villages and headlands. It's incredibly scenic and a great short day trip with kids.
If you stay on the western highway rather than the coastal road, Rethymnon is an easy 2-hour drive from Heraklion through mountains and pretty coastal areas.
  Rethymnon is a nice day out with kids. The beach is the centre of town isn't the prettiest beach you'll find in Crete but it's long, wide and a great place for kids to run. There are plenty of restaurants and bakeries to suit all budgets. The harbor with its ancient lighthouse and the nearby fortress shouldn't be missed.
 The 1.5hr drive to Agios Nikolaos east of Heraklion was our favourite day trip. Along the way, you'll pass through lovely mountains and villages, and even see some of Crete's famous windmills.
 Surrounded by crystal clear water on three sides, including a lake surrounded by mythology, Agios Nikolaos is one of the prettiest towns you'll find in Crete. Take your pick of the many cafes and restaurants that surround the lake while the kids run around the wide spaces, enjoy the playground and check out the boats. In summer an outdoor cinema is set up on the shores of the lake, often playing family-friendly movies.
 With the stunning blue clear waters, Agios Nikolaos has a number of rocky beaches right in the centre of town with calm shallow water perfect for kids. With the stunning cliffs and mountains of Crete in the distance, Agios Nikolaos is a lovely place to spend the day.
 From Agios Nikolaos, you can take a number of boat trips to one of the nearby islands or even visit the sunken city of Olous near Elounda. You can drive to Elounda and check out the ruins yourself but it's a bit hard to find the turn to the ruins and the ruins themselves. The best vantage spot is near the old ruined windmills, but without a guide to tell you what to look at, there's not really a lot to see. I'm not really one to recommend paying for a tour if there is the option of doing it yourself, but this is one time I wished we had paid the money for the tour.
 If you enjoy mountain drives and would like to reach the south coast, the drive to Timbaki is an easy day trip from Heraklion. It's a very picturesque drive over the mountains and a great way to see the inland villages of Crete. Timbaki itself is not that interesting but the markets are a fun place to visit and some of the nearby beaches are spectacular.
It's well worth hiring a car for several nights and exploring further afield. You can get great discounts on weekly car rental prices in Crete, particularly in the offseason. The southern coast and far west coast are breathtaking but most of the best places are too far from Heraklion for a single day trip. You really need to stay a few nights or even longer if you are hoping to make it to the far west coast.
Have a pleasant stay in Crete !!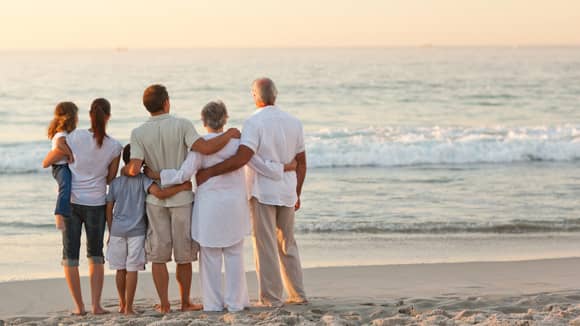 01/17/2021