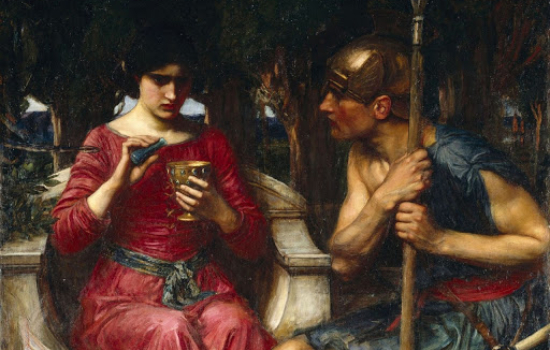 Medea whο?
Now that the dangerous weather phenomenon "Medea" has passed, let's see what "Medea" was.


Medea in Greek mythology
In Greek mythology, Medea is the daughter of the king of Colchis, Aetius and Oceania Idia or Hecate and the granddaughter of the sun god. From her aunt, Kirkie, she had learned the art of magic, which she used throughout her life.
With the advice of Medea, Jason managed to get the golden fleece, something that he would not have been able to do without the special abilities of Medea, who with her magic fell asleep the sleepless dragon that was guarding it.
They blame her for the murder of her brother, which she never did.
The marriage of Jason and Medea took place secretly in a cave that has since been considered a sanctuary of Medea.
According to Diodorus, they lived together for ten years and had children, two or three, the first two twins, Thessalos and Alkimenis, and the third, much younger than them, Tisandros. In another variation, the number of children they acquired was more than three, reaching a total of fourteen.
And while at first Jason honoured her, she decided to accept the proposal of King Creon to marry him to his daughter Glaucus. Medea would be exiled. With the deadline of one day that Medea won, she prepared her revenge.
He sent her a poisoned tunic as a wedding present, which caught fire and burned her.
So it is said that then her revenge did not stop here, but reached her most heinous crime. She killed her two children Ferita and Mermero. According to another version, Medea not only did not kill her children but had tried to make them immortal.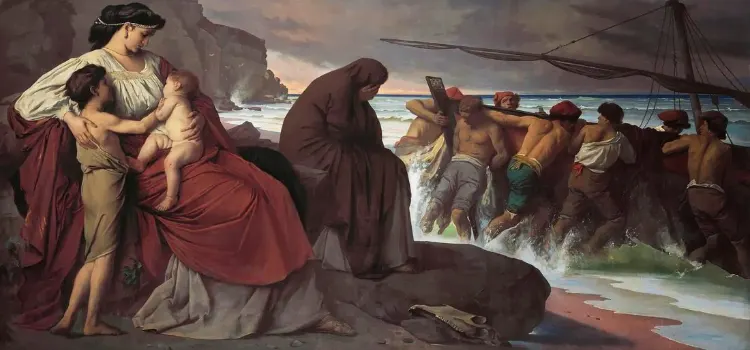 For the Athenians, Medea did not kill her children, the Corinthians did, the enemies of the Athenians - we are in 431 BC, the year the Peloponnesian War broke out, and Corinth is an ally of the hated Sparta - and in fact, the Corinthians loaded crime on Medea.
Medea, for what she commits or thinks to do, is persecuted from her homeland, from Iolkos, from Corinth, from Athens. However, after the end of her last "crime", she ascends to the heavens in a chariot sent by the Sun and is transported to the Champs Elysees, where she marries Achilles.
We will never know the historical truth, many years have passed since then and the name of Medea will always be associated with abominable deeds.