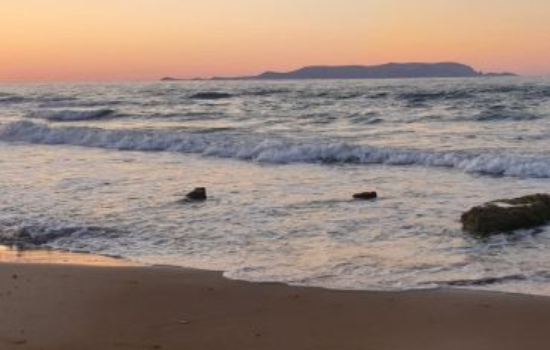 Where is Kato Gouves
Kato Gouves is just a few minutes from Heraklion airport. Gouves is located between Gournes from the west side and Analipsi from the east side. There are a lot of things to do, features a great selection of beaches, plus a wide range of accommodations. This area, so popular with tourists, has everything you might need- restaurants, cafes, markets, and shopping, plus a medical centre. There are a lot of options for fun at the beach in Kato Gouves: there are paddle boats and jet skis for rent, scuba lessons to be taken, snorkelling to be done, paragliding or waterskiing to learn, and just splashing around in the azure waters. the location of Kato Gouves makes this small village in Crete a convenient home base from which to explore the region by car beaches mountains and various cultural recreational activities are all nearby.

How to get to Kato Gouves
Gouves from Heraklion airport, drive east along the National Road to Agios Nikolaos.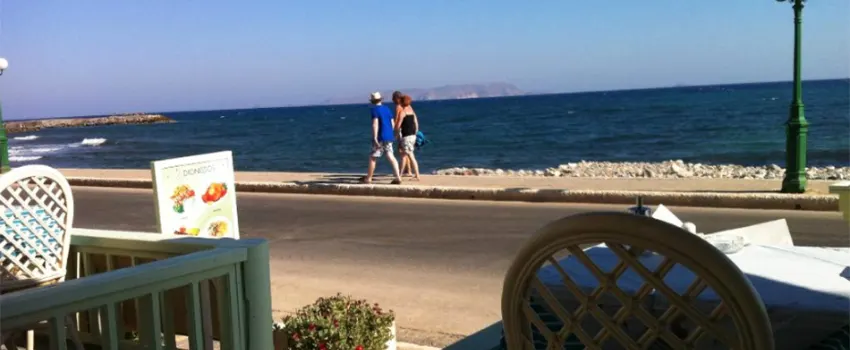 You can rent a car from our rental agency at the airport. It's always a good idea to reserve your car in advance by booking online, especially if you're coming in a busy season.
You can use the public bus to go to Gouves. Outside of the Heraklion airport (HER) there is the bus station and there are regular busses connecting Heraklion and Gouves.
Everything you need to know about Kato Gouves in a brief travel guide
Pano Gouves
it is a straight route and very easy to get Gouves is a large area, including the traditional village of Ano Gouves or Epano Gouves and the popular seaside resort of Kato Gouves. Epano Gouves is a picturesque traditional village, 18km east of Heraklion and 2 km from Kato Gouves.The village is built next to the Mount Ederi at a height just above 300 meters, offering a magnificent view. The inhabitants are engaged in agriculture and tourism. In the plain of Kato Gouves, they grow vegetables, vines and olives and thus they produce wine and oil. The village is characterized by its tranquil and picturesque atmosphere and in combination with its churches and of course the local hospitality, it is an amazing destination. The churches of Agios Ioannis and Agios Georgios with their important frescoes date back to the 18th century and are still found in the village. The central square with its huge eucalyptuses and myrtle trees is home to traditional cafes while the monument of the village stands as a glowing reminder of the history of the village and its contribution to the liberation struggle against the German occupation of 1940. The names of the warriors who lost their lives are mentioned on the monument. In the narrow alleys of the village, the visitor will have the chance to see old traditional and restored houses.
Creta Aquarium
The magic of the seafloor and the diving experience into such a familiar yet unknown world -the sea world of the Mediterranean - cannot be described in just a few words.  A must-see place especially If you travel with kids.
Dinosauria
Dinosauria Park started as an idea in 2013 and was first housed in GOURNES ΔΕΚΚ, located in the former American Base. There were hosted 30 different dinosaur species from all periods of the Mesozoic era and other prehistoric animals.

In 2014 the exhibits were transferred to their own space, following intensive efforts to be found in their natural environment and to "revive"! In the large family of dinosaurs, new species were added and new sections, such as dinosaurs General Hospital, where young and old fans of dinosaurs can see a dinosaur hatches and begins his life in the park. In the space for creative activities, all become children again, trying to find as many dinosaurs may in tidal area, and playing various "dinosaur games" made in space. For the visitors, there is the opportunity to watch themed films released in 5D and 7D Cinema.

Folklore museum of Gouves

"Folklore Museum of Gouves" is located on the main commercial street of Kato Gouves. It has a large collection of original objects and photographs that offer insight into the everyday life and events of the residents of Gouves and Crete in the last century. Witness the real artefacts of our ancestors and get a better understanding of the history of this beautiful place.



Mountain Ederi

Drive to the top of Mt. Ederi for the wonderful panorama. The road is steep but well-paved.

One of the most important gorges of Eastern Crete is Aposelemis Gorge which is located near Chersonissos. The Aposelemis river runs along the bottom of the gorge and springs from the Lasithi Plateau flowing into the sea between the areas of Analipsis and Kato Gouves in the Municipality of Chersonissos. The name Aposelemis (Abou Selim) is one of the few Arabic words that are still preserved in Crete. Probably, it was the name of an Arab who acted in the region during the Arab occupation. It is a small but impressive gorge in a picturesque landscape of natural beauty and dense vegetation. Aposelemis Gorge starts from the area of Agio Pnevma (Holy Spirit) at Xerokamares on the provincial road of Chersonissos - Kastelli and reaches up to the height of the village Agriana, in the area of Analipsis. It is 4 km long and its direction is from South to North. At Xerokamares, the visitor can see the imposing remains of the ancient aqueduct of the area that supplied Chersonissos with water.
Gournes
Gournes is located 15 kilometres east of Heraklion, after Kokkini Hani and before Gouves of the Municipality of Hersonissos. It is located at an altitude of 20 meters, on the main road to Agios Nikolaos. The area of Gournes is located in a large fertile plain and the main occupation of the inhabitants is agriculture. In this region, olive oil, wine, raisins and vegetables are produced. The area is full of small hotels, as well as apartments, rooms to let and modern tourist businesses. In the beautiful area of Gournes there are many places where one can go and enjoy food, coffee, raki, drinks or anything else they want by having a nice time and having fun simultaneously. Along the road of the bea

ch, there

are several small sandy beaches with crystal clear waters being organized and having lifeguards. Kokkini Chani is a coastal tourist resort, 14 km east of Heraklion, which is part of the Hersonissos Municipality. The inhabitants are primarily engaged in tourism and agriculture. The tourism sector has grown rapidly in this area over the last decades. There are supermarkets, seasonal shops, cafes and taverns on the main road that passes through the village. Kokkini Chani is one of the most famous resorts of Crete with modern luxury tourist units while there are all categories of accommodation, furnished apartments and many rooms for rent.



Skoteino cave

The cave of Skoteino is located in the Municipality of Chersonissos, 23km east of Heraklion and 1 km northwest of Skoteino village at an altitude of 225m. The cave of Skoteino is one of the most important caves in Crete, from a speleological and archaeological point of view. The worship use of the cave from 1900 BC to at least the 4th AD century is confirmed through the excavation findings. There are impressive clusters of stalagmites and stalactites whose shapes resemble animal forms and possibly it is the result of human intervention. Also, there are two or three troughs at stalagmites. The water falling from the stalactites is concentrated in them as the drip continues until today. In these troughs, the believers put their hands in and washed them. It was a kind of cleansing before they made their sacrifices. This room had a worshipped use while the main goddess be worshipped there, was the goddess Vritomartis, the protector of fishermen that worshipped in Crete.

The next room is the "Altar" which is smaller in dimensions (24×8.5×25) and there are indications that this room was used for sacrifices. There is also a crack on the floor in which the believers offered their bids (oil, blood, milk) to the deity.

Old Hersonissos or Ano Hersonissos

Chersonissos village is located 26km east of Heraklion and about 2 km south of the coastal Chersonissos Port (Limenas Chersonissou). Chersonissos is a small, picturesque village built amphitheatrically and the view of the Cretan sea is breathtaking. It is a traditional village that maintains a tranquil pace of living in contrast to the busy and tourist Chersonissos Port. Although it has been influenced by tourism, it is not a place where one can find countless bars, shops and many hotels as it keeps its traditional style that is proven not only by everyday life and the pace of life of the inhabitants but also by the architecture of the village.

Chersonissos is a village with narrow, picturesque alleys, stone-built houses with beautiful courtyards full of flowers, old wells and stone ovens. Walking through the stone alleys and observing the traditional settlement with the characteristic examples of Cretan folk architecture, one enjoys a walk-in this enchanting traditional village.

Piskopiano

Piskopiano is a traditional settlement at the foot of Mount Charakas and is located between the villages Chersonissos and Koutouloufari. Piskopiano is set in an amazing location with a panoramic view of the cosmopolitan beach of Chersonissos and of course the sea and sky that spread forward.


I

n Piskopiano, the tradition is revived through the picturesque narrow streets that cross the traditional neighbourhoods, with the beautiful stone-built houses where simplicity and Cretan architecture prevail. The area is an ideal place for those looking for relaxing and tranquil holidays. Food and drink can be found in the taverns and the traditional cafes of the village.
Koutouloufari
Koutouloufari is located near Chersonissos Port and is built on the slope of Mount Pyrgia at an altitude of 100 meters and is 29 km east of Heraklion.

Koutouloufari is a beautiful and traditional settlement. It is an ideal destination for those who want relaxation while staying in a quiet and picturesque environment close to the beautiful beaches of Chersonissos providing lots of fun, sightseeing and activities since Chersonissos Port is less than one kilometre away.
Knossos
Take your rented car from Okay rent a car and drive to Knossos Palace. It is about 30 minutes drive to arrive in Knossos. Visit the place where Minoan civilization flourishes and wander through the Labyrinth, trying to reveal the myth of Minotaur.
Things to do in Kato Gouves 

A variety of activities are waiting for you in Gouves or nearby.

Watersports, T

here are paddle boats and jet skis for rent, scuba lessons to be taken, snorkelling to be done, paragliding or waterskiing to learn. The water parks in Anopolis and in Lasithi are within a distance of 10 km.
Hikers will love the Aposelemis Gorge. This dramatic canyon has walls sometimes 200 meters high. This 6-kilometre gorge is rated as an easy hike, with an altitude difference of just 100m. The hike takes about two and a half hours and the scenery is wonderful. There is a great variety of trees- plane, oak, and carob, among others, and the ecosystem is home to raptors and waterfowl.

Cave of Ag.Paraskevi in Skotino, which is among the largest in Crete. It has a depth of 160 meters, and it is on four levels.

Visit the traditional village of Pano Gouves with its amazing square, you will find traditional kafeneia and a taverna, while in the narrow alleys you will discover many old houses, some restored and others ruined.

Driving to mountain Ederi and enjoy Wonderful Panorama from.


Kato Gouves beaches


Gouves means Beach life The sea, all along Gouves coast is sandy and shallow and is ideal for family holidays as it is particularly safe for children to enjoy themselves. The flat sandy beaches are fully developed, with umbrellas and sun loungers.There are many small ports marinas and piers along the beach that protect from the north winds, allowing for a safe swim.

 Gouves is a great place to try out a variety of watersports. Explore the area to find other excellent beaches in Gournes, Kokkini Hani, and Analipsi.

Kokkini Hani is a family-friendly beach with full facilities and services and a very popular choice. Gournes beach is sandy, has watersports facilities, and is also family-friendly. Analipsi, just 4 km east of Gouves, is also a fully organized, family-friendly sandy beach with water sports facilities.
Kato Gouves with kids
Are you travelling to Gouves with children? Then you might want to treat them to a fun day at a waterpark. There is the Water city Waterpark in Anopoli, Crete, and Acqua Plus in Lasithi. Both of them at 10 km from Gouves.
Another activity that both -children and parents – will enjoy is a boat excursion. A great idea is a visit to Creta aquarium, Planetario and Dinosauria, you don't have to book it n advance. You will book direct at the entrance. Only 2 km from Gouves. A perfect idea for a long beachfront walk.
Getting married in Kato Gouves

Crete is an idyllic place to get married. Book your wedding ceremony and enjoy your big day in >Gouves Crete. A world of style and Cretan warmth. 
The church of St. Constantine and  Santa Helena is a unique wedding venue where the couple can seal their union with the protection of these saints.
Contact us to help you organize the most wonderful day of your life.
Restaurants in Kato Gouves

There are many restaurants along the beach, where you can enjoy your meal, lunch or dinner overlooking the sunset. The prices are affordable and the quality is basically very good.
Nightlife in Kato Gouves
Unfortunately or fortunately, Gouves are not famous for their nightlife. It is a quiet area even in summer, more for family vacations. But you have the opportunity to go to Hersonissos, which is 15 minutes and about 7 km which is famous for its nightlife.

Our travel tip

Renting a car is not only the easiest way to get to Gouves, it's also the best way to explore the region. Crete is full of stunning drives. Having a car gives you plenty of flexibility. Get your car here



Thank you for reading our article.  Find more articles about Crete here