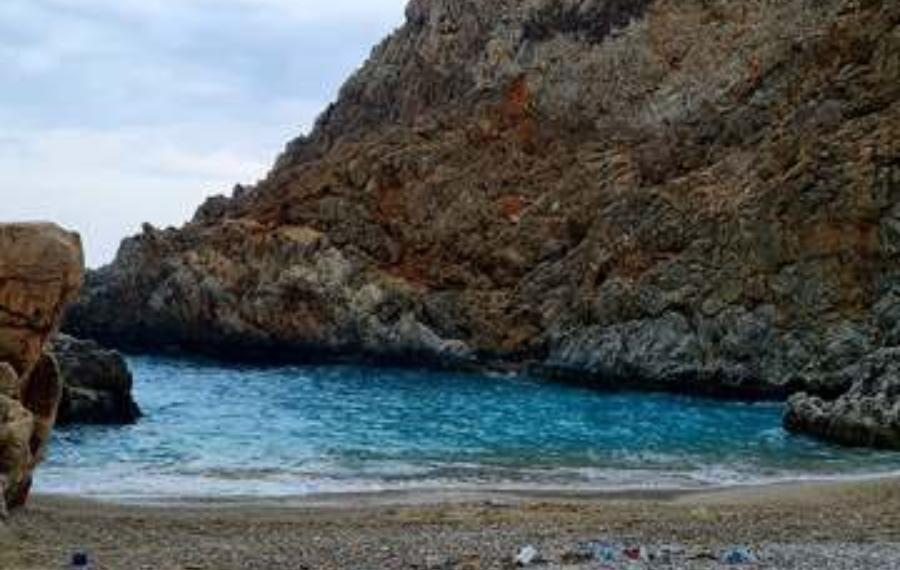 Katholiko beach is located in the area of Akrotiri in north Chania.
It will be a nice day getaway with your rented car from Okay rent a car. Check the availability here. The area is of great historical and religious interest. The beach of Katholiko was used as a port for the monks to repair their boats. The pirates often used it to attack the monastery, which finally was abandoned in the 16th century.

Gouverneto Monastery

Gouverneto Monastery or "Our Lady of the Angel" as it is also called is the first that you will come upon. The monastery was built in 1537, looted later on by the Turks, used as an outpost by the Germans during WWII and started being restored only a few years ago. The monastery has strict regulations and visiting hours (2-3 hours each morning and afternoon except Wednesday and Friday), so it is very likely that you will find it closed.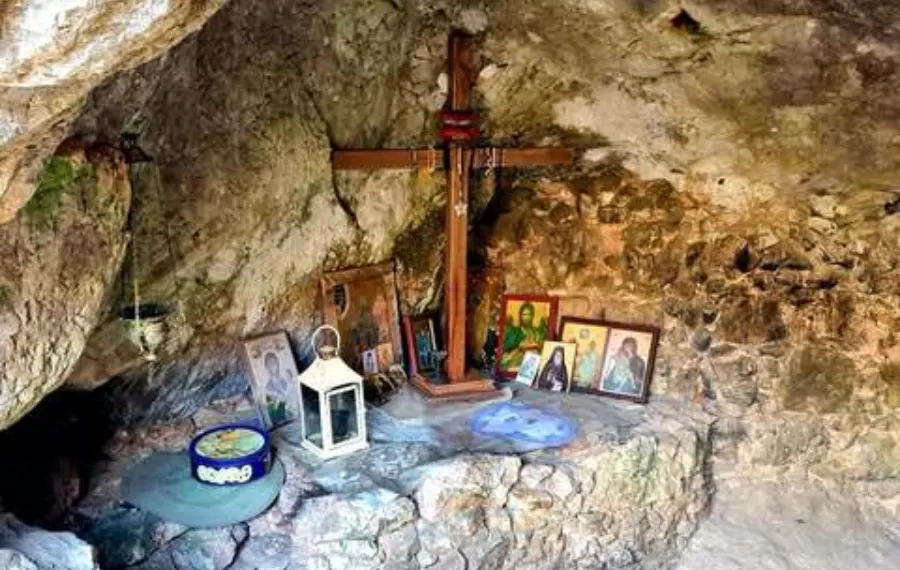 Route to Katholiko beach
It takes about 15-20 minutes to walk from Gouverneto to Panagia Arkoudiotissa, and from there it takes about 15-20 minutes to walk to the Katholiko Monastery.
After walking along the path for about 600 meters there is the small church of Ipapanti. Next to it is the cave of Panagia Arkoudiotissa,( the cave of the bear) in the center of which there is a stalagmite in the form of a stooping bear. A legend says that the Virgin Mary turned the bear into a rock as it was drinking the water of the monks. The cave has been used as a place of worship for many centuries, as there have been found inscriptions dedicated to the god Apollo and the goddess Artemis. Approximately in the middle of the path, you will find the abandoned monastery of Saint John the Hermit that dates from the 17th century and is popularly known as Katholiko. Next to the monastery is the cave, where Saint John the Hermit lived in asceticism. The cave is about 100 m deep and you should have a flashlight if you are planning to explore it.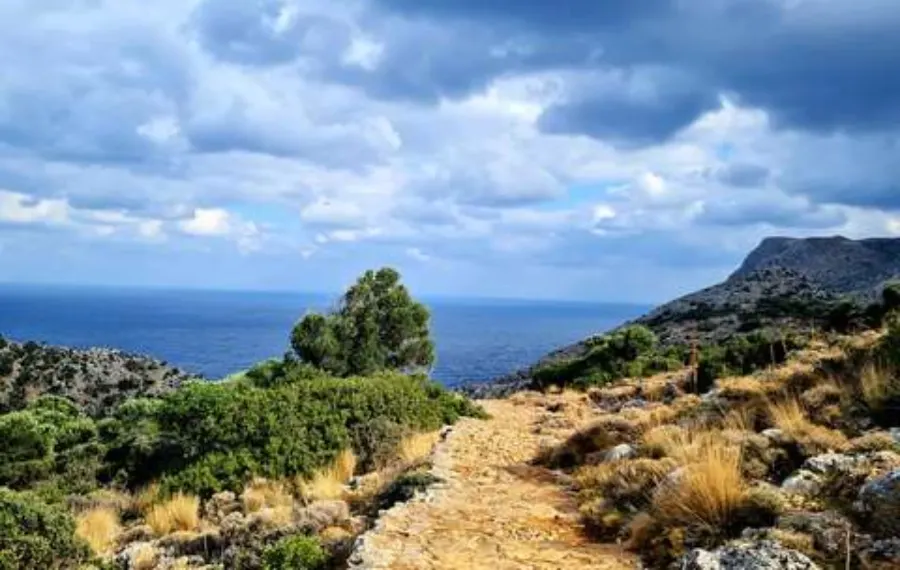 The pathway continues across Avlaki Gorge, where there are many caves in the slopes that have been used as shelters by hermits and monks in the past. After about 15 minutes you will reach a tiny fjord with deep blue turquoise waters: Katholiko beach. Next to the sea, you will find the remains of the old quarry of the monastery, as well as a small abandoned port. There is no sand, just rocks. Also, there are no trees, so there is not much shade. There is a boat-shaped rock, which is said to be a pirate ship that was petrified by the curses of the abbot of the monastery.

 The return from Katholiko beach is sharply uphill and requires either good physical condition or enough patience and plenty of resting stops. It is highly recommended to wear special shoes.  You should also bring along enough water, especially during the summer months.  It is an almost deserted place even during the high season. Impressive caves full of stalagmites and stalactites, two old monasteries, a beautiful landscape and a small fjord, are a combination that only Crete can offer in just one walk!
With no doubt, this is Crete's oldest monastery. The church itself is partly built into a cavern in the hillside. The whole place is magical, so beautiful and so peaceful!!. Add it to your places to visit near Chania and you won't regret it!!



Thank you for reading our article.  Find more articles about Crete here