Rent SUV car at Heraklion  Airport (HER)
Choose the economy SUV and explore Crete.
To rent an SUV at Heraklion airport is a perfect choice if you need a spacious car for comfortable travelling across the country, but it is comfortable enough for driving on a highway too.
SUV rental features
By renting an SUV at Heraklion Airport, Crete you get a multifunctional family all-terrain vehicle good for short trips as well as for distant journeys. Usually, it has a large trunk and up to 5 people can be seated in the passenger compartment. Most of the SUVs are all-wheel drive, which provides them with a good cross-country ability,  however, it's often the reason for the high rental price and high fuel consumption. So if you are planning a budget-friendly trip consider also the cars from the Compact and Economy groups.
Renting your SUV car directly at Heraklion airport
Heraklion, one of the largest cities in Greece, has a lot of traffic, but that doesn't mean renting a car is not a good idea. Usually, most of the traffic is in the city, especially downtown. Times to avoid would be early in the morning and again in the early evening. You can pretty much avoid city traffic by taking the freeway that runs downtown and has been divided to allow traffic to flow better. Whilst is much easier to rent your SUV directly at Heraklion airport and start your journey.

At Okaycrete, we work to make renting a car as easy as possible. Simple, clear and 100% transparent. We want to be the best and unique by offering excellent service and clear rental conditions from the start. Book your car hire at Heraklion airport Crete with no excess - no worries.
No long queues and last-minute extra charges, no credit card needed - friendly staff - fair prices. We have many years of experience that guarantees you total satisfaction in the car rental in Crete.
Our car rental service provides you pick up-drop off directly at Heraklion airport (N.Kazantzakis) 24/7. In addition, we offer road assistance 24 hours a day. For picking up your vehicle, we will wait for you outside the arrivals gate. No Transfers - No Waiting
Insurance
Worry-Free with Zero Deductible
"The price you see is the price you pay"
Fully-comprehensive insurance is included in the price for a completely worry-free drive. We don't need a credit card to reserve the car, we don't keep deposit, and we have a free cancellation policy. You can do as many kilometres as you like as we offer you unlimited mileage. Don't forget to advise us if you need a baby seat or even a stroller for your kids. Get the peace of mind experience on Crete, you deserve through our hassle-free services.
Travelling is an uplifting experience as it changes people's perceptions of life, while at the same time endows each trip with a special meaning and memories that can last for a lifetime. We can provide you with an exceptional travelling experience.
NEED A HOTEL NEAR HERAKLION AIRPORT?
Hotels and lodging options near Heraklion Airport are easy to find by driving west from the airport in the car that you rented. There are a number of hotels for every budget available all along the coast to the west. The closest hotels are Hotel Sofia (3-stars) and Evans Hotel (2-stars), and if you're willing to drive a bit farther you can upgrade to Olive Green Hotel (4-stars) or GDM Megaron Hotel (5-stars), Aquila Atlantis Hotel (5-stars) or a bit further, after "Chanioporta" Castello hotel (4-stars).
SUV rental locations on Crete
We hope to inspire you to rent an SUV directly at Heraklion airport. You can always check the other car types for rent on Crete. You can choose from different categories of cars, including economy cars (small, practical and easy to park), standard cars (big and comfortable – perfect for family holidays and long-distance driving), SUV cars (enjoy your adventure in a rugged 4x4 or SUV), automatic, diesel, 7 seater, 9 seater, and prestige cars. 
Find your SUV car on Crete
You can easily book a vehicle online using our website, or by calling us at (+30) 6970980918. ( What's app & Viber). 
Other locations, besides the Heraklion airport (HER), to hire your SUV car at low cost on Crete are :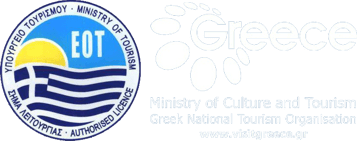 Approved by the Ministry of Tourism
  and the Greek National Tourism Organization