Hersonissos is an ideal place to collect your rental car and start your tour around the island to discover and explore the magnificent of Crete, to explore the hidden traditional villages, to visit monuments and to relax in one of the Cretan beaches. Wherever you choose to stay and spend your holidays in Crete, we can deliver your rental vehicle to the airport of Heraklion, the airport of Chania, Kato Gouves, Hersonissos and all the major tourist resorts.
 We always offer free pickup and delivery.
Car rental in Hersonissos - What to know?
As a tourist location, Hersonissos has a lot for you. Car rental in Hersonissos offers you great prices. 
Crete is a magical place !! An entire country on an island. Monuments, beaches, traditional villages, cities, gorges, caves, walking trails and much more are waiting for you to discover. Find out why they say: It takes you years to discover Greece and just a moment to fall in love with it !!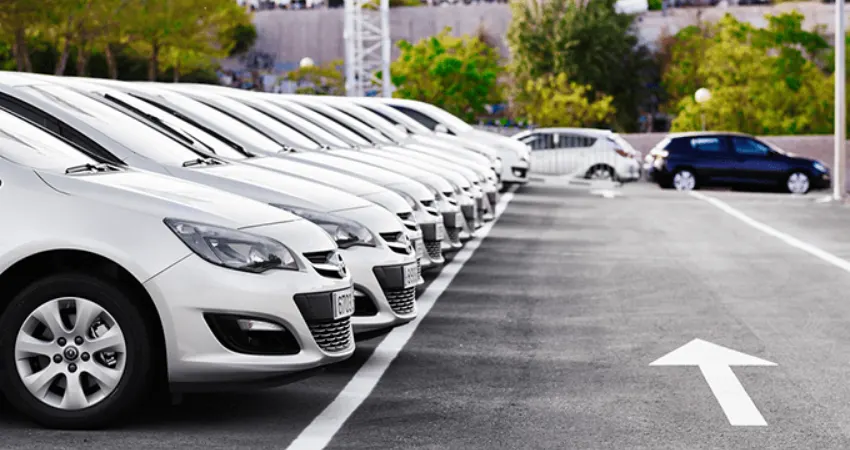 So pick up your rental car in Hersonissos and start discovering Crete. You will find many places to visit while travelling by car in Hersonissos. The Aqua World Aquarium is a must and a wonderful day for the family. Here you will find a variety of species of reptiles and marine life, many of the animals rescued officially or unwanted pets. You can also take many photos.
Take a stroll to Star Beach Water Park and enjoy a wide variety of water sports and activities. This place is ideal for young people and groups of friends. There is also a live DJ here, with bars and restaurants to enjoy. If you want to play mini-golf, there is golf a few kilometres away to the plateau of Lassithi. Take a tour of your rental car at Labyrinth Theme Park. The staff here is friendly and very helpful. There is a variety of activities for children to attend and a lounge, serving delicious food and drinks. For a cultural day in Greece, drive to Lychnostati, an open-air museum located by the sea.
Hersonissos is a small touristic village is 20 km east of Heraklion airport and west of Agios Nikolaos. What is usually called Hersonissos is, in fact, its peninsula and harbour. It is part of the Heraklion regional unit. If you choose Hersonissos for your summer holidays in Crete, your rental car can also be delivered to any of the hotels, villas or apartments to move around anywhere in central Crete and visit many Cretan beautiful villages and the gorgeous beaches of the island.
The seat of the municipality is the village Gournes. Hersonissos is oriented towards the tourism industry. In the main street, there are many souvenir shops, as well as other shops and restaurants, some of which are near the sea. There is also a small aquarium called Aquaworld Aquarium featuring local sea life and reptiles, most of which are rescued animals and many of which visitors and their children can hold.
 The Lychnostatis Open Air Museum with its recreation of a traditional Cretan village is another interesting place not only for those with children.
 Hersonissos with a rented car
what to do near
Piskopiano



Piskopiano is one of the three "traditional" villages that meet almost to each other, located on the hillside above the manic Hersonissos.
Although much quieter than Hersonissos, Piskopiano is still a popular tourist destination. It generally attracts a slightly older clientele who has the ability to roam the lively Hersonissos if they wish. Piskopiano has many taverns, both on the main road and on the road through the village, to keep everyone going for a fortnight, as well as a few mini-markets and tourist shops.


Ano Hersonissos



Ano Hersonissos, although located at a short distance from the coastal Hersonissos, differs significantly from it. Ano Hersonissos is not the place where you will find dozens of bars, shops, many hotels and crazy nightlife.
Ano Hersonissos is a small, picturesque and quiet village with a rural character. Although it has been influenced by tourism, it largely retains its traditional architecture and life flow more slowly than in the modern cities of the north coast of Crete.
If you walk in the narrow streets of the village you will admire the beautiful stone houses with the yards full of flowers, the old wells and the wood ovens.
In the village, there are 2 churches, one near the square (Panagia), and the second at the edge of the village (Agios Dimitrios). Both churches are typical examples of Byzantine art and are worth a visit.
Ano Hersonissos is known for its picturesque square, a narrow square with taverns all around and a fountain in the centre. During the day the square is almost empty, but it is full of life on summer nights. Locals and tourists fill the taverns to taste delicious Cretan cuisine, drink the local bulk wine and have fun with their friends. In recent years, the restaurants organize every Monday from May to October, a Cretan night with live music and traditional dances.

Koutouloufari



Koutouloufari
is a village of about 600 inhabitants on the slope of Pyrgias at an altitude of 100 meters. It is located 29 kilometres east of Heraklion and less than 1,000 meters from the coastal Hersonissos.
Koutouloufari with its narrow cobbled streets and old Cretan houses attracts those who want to spend their holidays in the busiest tourist area of ​​Crete - which stretches from Heraklion to Agios Nikolaos, offering many beaches, sights, attractions and activities and is close to archaeological sites such as Knossos and Malia - but who prefer to stay in a quiet environment with traditional taste and wonderful views of the Cretan Sea.
In Koutouloufari you will find old stone houses with arches, arched doors and inner courtyards covered with vines that offer shade and grapes in summer. You can walk on the cobbled streets or take the road to Hersonissos through the hills covered with olive trees. You can also see Cretans in traditional costumes on Cretan Nights that take place in the nearby village of Ano Hersonissos every Monday.
Insurance policy
We keep it simple !! Our prices are final and there are no extra charges. Coverage is unlimited, including glass, mirrors and tires.
Theft and fire insurance are also included. All taxes are included. Unlimited kilometres. Child/baby seats and GPS / navigation system for a small fee. We don't need a credit card, we have a free cancellation policy, we don't keep deposit, we have all-inclusive prices, all local taxes are included.
We offer 24/7 Roadside Assistance and Vehicle Replacement in the event of an accident or mechanical failure during the rental period, throughout Crete
 At OKay car rental in Hersonissos, we offer a great variety of all car types such as economy cars, family cars, jeeps, cabriolet, mini-vans, automatic cars, SUVs, diesel. LPG and all of them at the lowest price guarantee.
Our offices are open 7 days a week, 24 hours a day to assure you the 
best low-cost car rental
 service in Hersonissos, Crete.
Cars for rent in Hersonissos
Cheap car rental in Hersonissos

Cabriolets for rent in Hersonissos

Buses for rent 7-9 places in Hersonissos

Off-road jeep rental in Hersonissos

SUV rental in Hersonissos

Medium class car rental in Hersonissos

Diesel car rental in Hersonissos

Cars with automatic transmission rental in Hersonissos.
Book early your rental car in Hersonissos
and earn from the lower car rental rates for early bookings.
---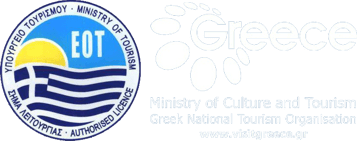 Approved by the Ministry of Tourism and
the Greek National Tourism Organization
---