Car rental at Chersonissos
Car rental in Chersonissos gives you the option to rent a car at discount car retes in this small traditional  village 20 klm away from Iraklio airport.
If you choose Chersonissos  for you summer holidays in Crete, your rental car can also be delivered  in any of the hotels, villas or apartments to move around anywhere in central Crete and visit many Cretan beautiful villages and the gorgeous beaches of the island Hersonissos (Greek: Χερσόνησος(meaning peninsula), Chersónisos, pronounced [xerˈsonisos]), also transliterated as Chersonisos and Hersónisos, is a town and a municipality in the north of Crete, bordering the Mediterranean /Aegean Sea. This community is about 25 kilometers east of Heraklion and west of Agios Nikolaos. What is usually called Hersonissos is in fact its peninsula and harbour. It is part of the Heraklion regional unit. It is situated 25 km from the Heraklion airport and 27 km from the Heraklion port.
The seat of the municipality is the village Gournes. Hersonissos is oriented towards tourism industry. In the main street there are many souvenir shops, as well as other shops and restaurants, some of which are near the sea. There is also a small aquarium called Aquaworld Aquarium featuring local sea life and reptiles, most of which are rescued animals and many of which visitors and their children can hold.
 The Lychnostatis Open Air Museum with its recreation of a traditional Cretan village, is another interesting place not only for those with children.
 Therefore Chersonissos  is an ideal place to collect your rental car and start your tour around the island to discover and explore the magnificent of Crete.
Okay rent a car, in Chersonissos gives you the chance to choose a car  from a fleet of new and well equipped rental cars for your summer holidays in Crete.
At OKay rent a car in Hersonissos we offer great prices on all car types such as:economy cars, family cars, jeeps, cabriolet, mini-vans, automatic cars, SUV, diesel. With a multilingual call center open 7 days a week, 24 hours a day we assure you the best car rental price  in Hersonissos Crete.
---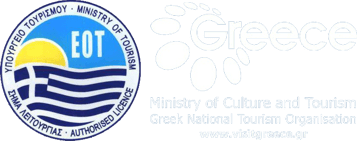 Approved by the Ministry of Tourism and
the Greek National Tourism Organization
---
Excursions on Crete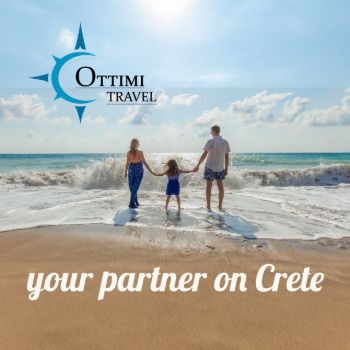 Reserve your bus tours around the island of Crete, your cruise to Santorini with confidence.We are a local travel agency with over 30 years of experience in the section of tourism.Our goal is to show you breathtaking views,to visit with you picturesque villages,to chill out with you at the long sandy beaches, and make you feel the Cretan hospitality. No matter if you are  adventure type or culture type or shoppingmaniac type, we have the right trip for you at the most competitive prices.